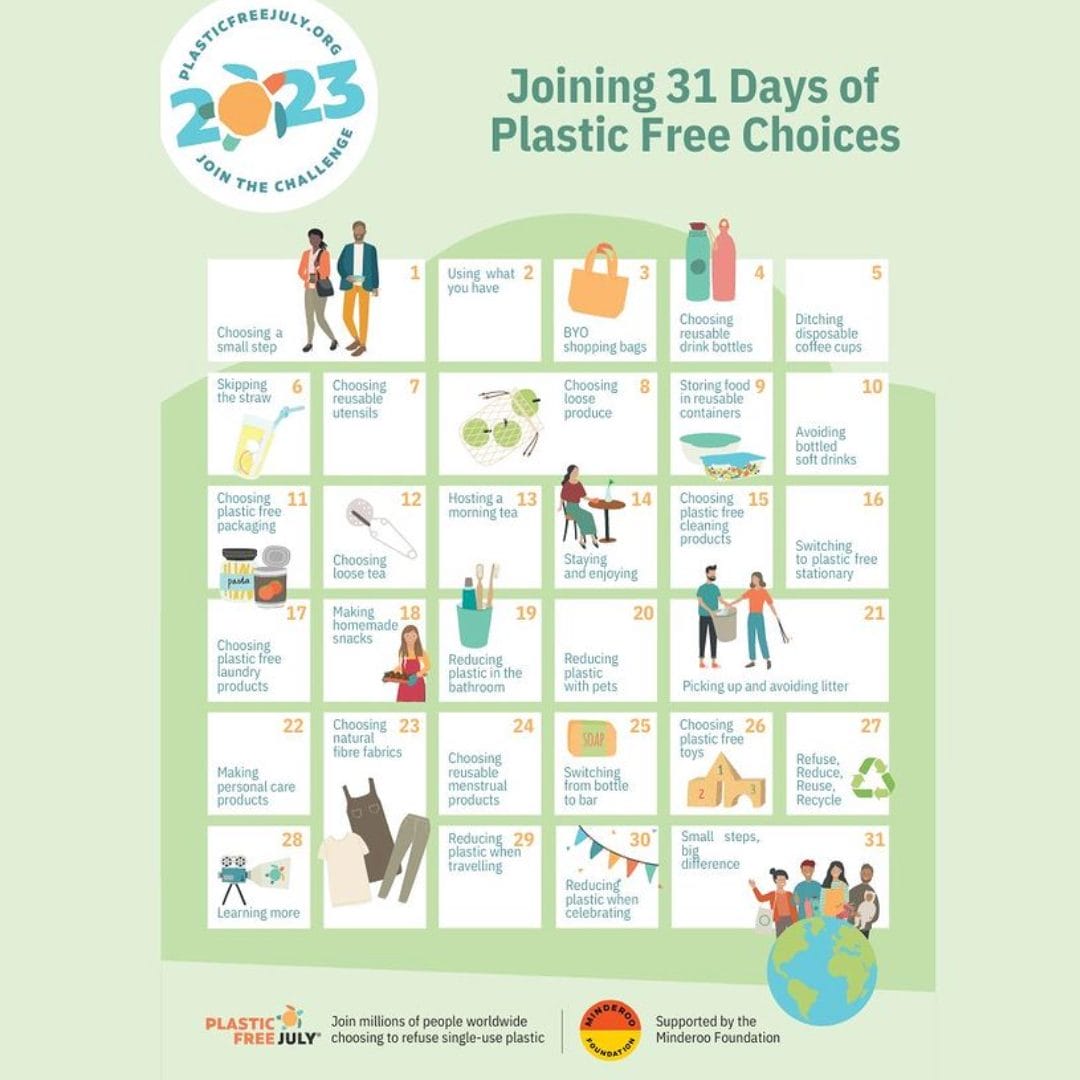 It's nearly Plastic Free July and we thought you might like this challenge by the Plastic Free Foundation!
Join millions of people around the world taking part to beat plastic pollution. This July, we challenge you to take a small step that makes a big difference!
Whether it's choosing to #UpCup for takeaway coffees, avoiding pre-packaged produce or refusing plastic bottled drinks, every step we take can make a huge impact.
By taking part in Plastic Free July, you'll inspire others to do the same, and send a message to businesses and governments that it's time to step up too.
Will you join the 31 day challenge this July?